BENEFITS OF USED AND CPO VEHICLES AT PATRIOT ARDMORE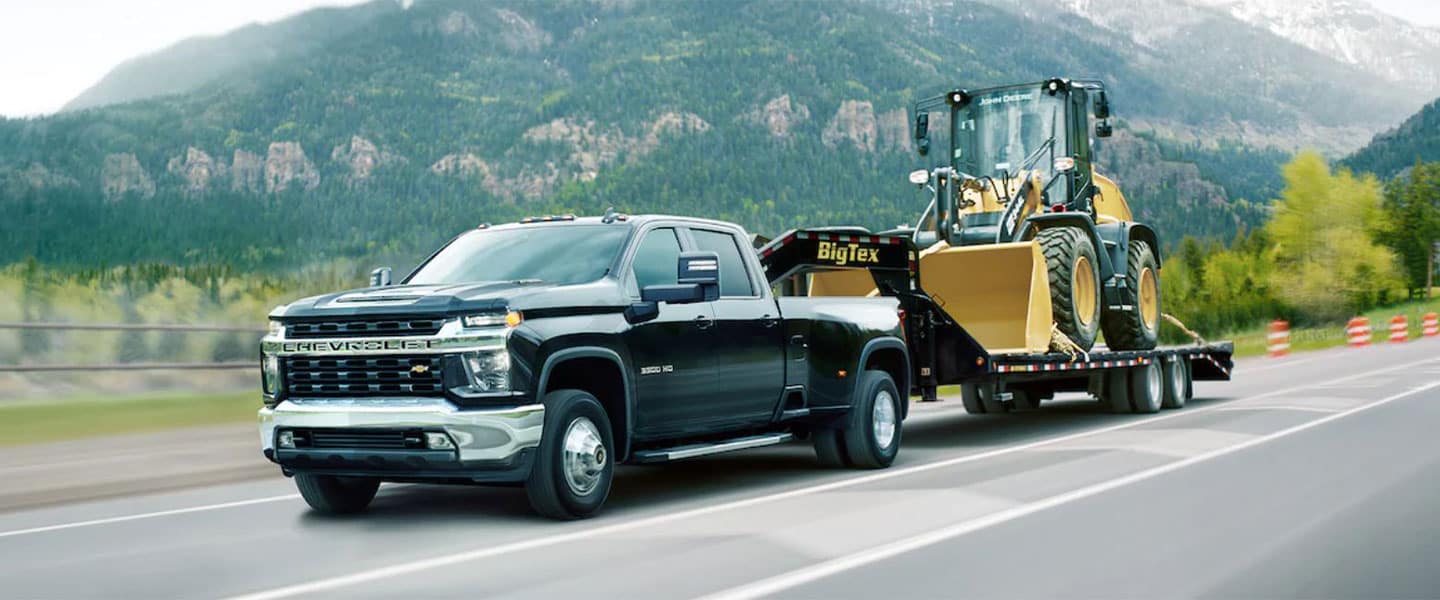 Are you on the market for a reliable pre-owned vehicle? In today's day and age, buying a used car is an incredible choice when you go to a reliable dealership like Patriot Ardmore. However, it can be hard to determine whether or not to invest in a certified pre-owned (CPO) vehicle or a used car outside of a CPO program.
Luckily, at Patriot Ardmore, we created this guide to help you figure out which type of used car is best for you. We're one of the top dealerships in the state of Oklahoma because of our incredible sales team, our stellar selection of vehicles, and our incredible Patriot Pledge.
Read on to learn more about the benefits of investing in either a traditional used or a CPO vehicle and why Patriot Ardmore is the right place to invest in your new ride!
Used Vehicles
Used vehicles are a fantastic choice if you're looking to save the most money. They differ from CPO vehicles in that they aren't part of a dealership's Certified Pre-Owned program. That means they don't go through the same inspection process and they aren't guaranteed to come with an extended warranty.
That being said, you shouldn't cancel out used cars just yet. When you purchase a traditional used car from a reliable dealership like Patriot Ardmore, you're sure to get a reliable vehicle with an honest history report. At the same time, you have tons of options of models to choose from, and you can get a great car for a great price.
The Ultimate Deal
One big benefit of buying a used car is the lower purchase price. New cars lose a large percentage of value in the first year of ownership. For the first five years, the value of your car drops about 15% to 20% per year.
When you buy used vehicles, you can take advantage of this and purchase a lightly used car for a fraction of the price of the new model. Even CPO vehicles are more affordable than brand new vehicles. However, used cars are the most affordable option.
Lower Insurance Costs
Insurance companies determine how much you pay every month based primarily on the value of your car. New cars have the highest value because they are brand new, and the insurance providers know that you are the first one to step foot inside.
When you buy a used car, the value is already lower than that of a new car of the same model. That means your insurance cost will be lower from the start.
Endless Options
When you choose a traditional used car, you get the most variety. New cars come in limited numbers, CPO cars provide more options to select, but they are still limited due to the constraints of the dealership's CPO program.
Traditional used cars are endless. You can opt for a car, truck, or SUV from any model year. You can choose from so many different models and their various trim levels. The options never cease when it comes to selecting a used car.
Make sure to get your used car from a reliable dealership like Patriot Ardmore so that all your options are up to code and repaired by experts.
Certified Pre-Owned Vehicles
Certified pre-owned vehicles are indeed used cars, but they differ from traditional used cars in a few ways. CPO cars, trucks, and SUVs are lightly used, meaning they are relatively newer models, or their previous owner barely drove them and kept them in good shape.
CPO vehicles are part of a program offered by many reliable dealerships. That means they undergo intensive inspections and repairs to stay as pristine as possible. The previous owner must provide detailed records on the car's history and past accidents or repairs. There are tons of perks that come with choosing a CPO car, like an extended warranty, and affordable pricing.
Extended Warranty
New cars aren't the only vehicles with expansive warranty coverage. At Patriot Ardmore, we offer an incredible CPO program with reliable and affordable pre-owned cars, trucks, and SUVs for sale.
CPO programs include extended warranties on your vehicle. That means some service costs may be covered by your warranty for a number of years after you invest in your vehicle.
You can also receive additional warranties on both traditional used cars and CPO models through your dealership. At Patriot Ardmore, we provide our customers with an incredible warranty plan that ensures your protection for years to come. Read on to learn more about our Patriot Pledge!
Low Price with Great Perks
While traditional used cars are the most affordable option, you can still save big when you opt for a CPO vehicle over a brand-new model. You will also get access to more high-tech gadgets and luxurious trim levels at a lower price.
Access Its History
When you opt for a CPO vehicle, you are guaranteed to have access to the car's ownership history. How many people owned your car before it was acquired by Patriot Ardmore, and how did they treat it? You'll learn if the mileage displayed inside the car is accurate because the internet provides access to the car's mileage history. Most importantly, you can see the car's accident history and service history.
You can easily access this information by asking the dealership for the car's records. For a vehicle to qualify for a CPO program, there must be meticulous history records on file. Our staff at Patriot Ardmore is open and honest about our cars' histories, as we want to provide you with a safe choice at a good price.
The Ford Brand
Ford has been providing motorists with high -quality vehicles since 1903 and is one of the leading car manufacturers in the United States of America. For over 100 years, Ford has been providing American consumers with quality vehicles that are known for their durability, dependability, and performance on the road.
So, whether you're looking to buy a used or certified pre-owned car to help you take on the road, check out what Ford has to offer.
Value
Longevity is a key selling point when it comes to cars, as it will be a major determinant in the ultimate value you get out of the vehicle. In general, Ford cars are long-lasting and dependable. They're built to endure well over 200,000
miles with proper maintenance. So, whether you're shopping for a used Ford truck, SUV, or anything else from the maker, you can be confident in its durability and dependability.
Less Depreciation
This is one of the primary benefits of purchase a certified pre-owned or used car over new ones. The depreciation rates for new cars can be high after their initial sale. In this regard, used Ford vehicles are a great option, as their dependability and quality can compensate for any mild use, allowing you to reap the benefits of an almost new product without having to worry about the initial depreciation, as you it has already happened.
Options
Because Ford vehicles are so prominent and have such a long lifespan, there's always a great range of options to choose from when in the market for a certified pre-owned or used model. Ford's quality has been a major factor in preserving its lineup, so there's quite a bit of history to go through and choose from when looking to buy a use or certified pre-owned Ford. Whether you want something classic or fresh, there's sure to be a quality used Ford out there that meets your needs.
Easy to Repair
Because of Ford's market prevalence, finding parts and upgrade options for such vehicles is often easy. And if you ever need any maintenance or repairs our service technician at Patriot Ardmore our here for you! You can schedule an appointment at our service centre, order parts, or chat with one of our professional if you ever have any questions – we are here to help!
Buying a Used or Certified Pre-Owned Ford
In today's world, buying a used or certified pre-owned vehicle is an excellent choice, for both financial and practical reasons. If bought with the right considerations, a used car can prove to be a great investment that powers your adventures on the road for years to come. So, if you're looking to take on the road with a vehicle that's reliable, durable, and sure to take you through your years of travel, be sure to check out all that Ford has to offer.
Benefits Of Buying A Used Nissan
While the process of buying a pre-owned or used vehicle can be a turbulent and confusing endeavor, it can be made easy when knowing what to look for. The best pre-owned and used vehicles are ones that are built with expertise, high standards and an emphasis on performance. A long standing brand with a history of delivering quality, Nissan boasts an extensive range of options in this regard. Through the following, we'll review some of the most pertinent benefits of choosing Nissan when buying pre-owned or used.
Lower Depreciation
There are a plethora of benefits to buying a pre-owned or used Nissan, one of the most prominent being the aversion of high depreciation rates. Because new cars depreciate at a much higher rate than used ones, buying such vehicles isn't always the best deal. Alternatively, by buying a car like a used Nissan, car owners can avoid the initial hit of depreciation that follows after a new car is first driven off the lot, and are left to enjoy the benefits of the nearly new car itself.
Cost Savings
Another advantage to buying a pre-owned or used Nissan is that of cost savings. Because used Nissans have already incurred depreciation from their initial purchase, they tend to cost less than their new counterparts. This offers a more affordable option for many, as it has the ability to provide close to the same value at a lesser price.
Brand Value
When you buy a secondhand Nissan, you are gaining access to the Nissan brand as well as its many advantages. Nissan has established itself as a company that produces dependable and innovative cars with outstanding comfort and performance. Nissan has a long history of providing outstanding customer service, which began with the first Nissan automobile and continues to this day. This reputation does not begin or end with a new Nissan; it extends across all model years from the brand. That is why purchasing a used Nissan is like getting a present that keeps on giving, and is a great option when buying pre-owned or used.
Nissan's CPO Program
Not only are you likely to discover a great bargain when purchasing a used Nissan, but when you do business with an established and reputable dealer, you can be confident in the vehicle's dependability and history. A Nissan automobile must be less than six years old and have fewer than 80,000 miles on it in order to be certified as a pre-owned vehicle. If these two criteria are met, Nissan does a comprehensive examination of the car's past and a 167-point vehicle inspection.
Dependability
The benefits of buying pre-owned or used are numerous, and when you buy a used Nissan, you will be able to save money and take advantage of the brand's well-established reputation for dependability. Purchasing a used Nissan will provide you with many of the same benefits as buying new, and is an excellent choice for those looking for more value from their vehicle purchase.
Why Choose Patriot Ardmore?
As previously mentioned, purchasing a CPO or used vehicle from a dealership is your best bet. When you choose to buy a car from a private seller, it may be more affordable initially. However, it's harder to be sure of the car's history when you purchase it privately. The previous owner may not give you access to truthful records of the car's history, and may even fudge the mileage. It's very easy to fall victim to scammers when you buy your used car outside of a dealership.
When you go to a trusted dealership to purchase a used car, you have the option to select a certified pre-owned vehicle with extensive records, repairs, and upgrades. You can feel confident knowing that your used vehicle is trustworthy, reliable, and safe. But why should you choose Patriot Ardmore as your dealership?
We have an incredible team of sales representatives to assist you with every step of your purchase. There's an in-house financing team here to help you manage your payments and finance your vehicle. We have a long-standing reputation within our community as the most trusted and compassionate car dealership in the area. Here are some more details on why Patriot Ardmore is your best bet when you invest in a pre-owned vehicle.
Benefits of Buying a Used Chevy
For most people, buying a used or certified pre-owned car is more reasonable and economically viable than a brand new one. However, purchasing used cars Ardmore OK can be confusing if you have no experience buying a car.
For this reason, you may want to deal with certified Ardmore dealerships for the best deals. Chevy is one of the biggest automotive brands globally, and it has a lot of options for buyers. Below, we'll review some benefits of buying a used or certified pre-owned Chevy.
Lower Cost
Brand new Chevrolets are comparably costlier, and few people can pay the MSRP straight away. However, they depreciate quickly and become more affordable after a couple of years. Although used for a couple of years, these pre-owned vehicles are still relatively new and economical. When buying a certified pre-owned Chevy, you spend considerably less than purchasing a zero mileage brand new one off the showroom.
Extended Warranties
Chevrolet offers an incredible certified pre-owned (CPO) program that ensures confidence in your purchase. This program features comprehensive used-vehicle benefits, including extended warranties on all certified Chevy vehicles. The warranty covers some service costs for several years, reducing the maintenance cost.
All vehicles under Chevy's CPO program are thoroughly inspected and reconditioned before being sold. The extended warranty ensures that your investment is well protected.
Lower Depreciation Rate
Used and pre-owned cars have a lower depreciation rate than brand new vehicles. One benefit of buying a used Chevy is that you don't have to worry about the initial depreciation stage. For a good price, you get to acquire a reliable car that has been mildly used.
Most importantly, the low depreciation rate of used cars ensures that the car's resale value remains considerably higher than that of a brand new one.
Chevrolet is a Reputable Brand
Chevrolet is one of the long-standing automotive brands around the world. Founded back in 1911, the brand has earned a reputation for producing high-performance and durable automobiles for over 100 years. Buying a used Chevy ensures that you enjoy all the benefits associated with the brand. You get to drive a quality, high-end automobile from the world's fourth-best automotive brand.
Updated Vehicle History Reports
Another benefit of buying a used Chevy is easily accessing the vehicle's history reports. These reports provide information about the vehicle's previous owners, mileage validation, accident history, and repair history. This allows buyers to determine if the car is worth its cost. A vehicle's history report also protects buyers from buying relatively new-looking cars with hidden underlying faults.
Your Trusted Dealership
If you're looking to buy a used car, look no further than the certified Ardmore dealerships. Patriot Ardmore is a certified dealership that sells used Chevys in Ardmore, OK. We have an extensive inventory of Chevrolet cars.
Our units are affordable and get thoroughly inspected for quality assurance purposes. Also, when you visit our dealership, our team will be at hand to provide you with sufficient information to help you make an informed purchasing decision. Contact our sales team to learn more.
Benefits of Buying a Used Toyota
Since its establishment, Toyota has been committed to providing the best quality vehicles to its customers. Over the years, the company has introduced various models of cars that have become extremely popular among car buyers. As a result, the Toyota brand is now synonymous with reliability, durability, and affordability.
If you plan to buy a used car, then a Toyota should definitely be on your list. Here are some of the benefits of buying a used Toyota:
Why Should you Consider Buying a Used Toyota?
There are many reasons to consider buying a used Toyota, including:
Reliability
Empty ParagraphToyotas are known for their reliability and durability. They are built to last long and can withstand rough use. With proper maintenance, the average Toyota can endure between 200,000 miles and 250,000 miles, with many vehicle owners even getting over 300,000 miles out of their cars. As long as you take care of your Toyota and keep up with the scheduled maintenance, it will serve you well for many years to come.
Affordability
Toyotas are generally more affordable than other brands, even when new. But when you buy a used Toyota, you can get an even better deal. You can find a well-maintained used Toyota for a fraction of the price of a new one. Additionally, since Toyotas hold their value well, you can sell your used Toyota for a good price when upgrading to a newer model.
Lower Insurance Costs
Since Toyotas are known for their safety and reliability, they tend to cost less to insure than other brands. Insuring a Toyota costs an average of $1,226 annually, which is lower than average compared to other makes and models. This can save you a significant amount of money over the years, especially if you plan on keeping your Toyota for a long time.
Variety of Options
When shopping for a used Toyota, you will have a wide range of options to choose from. From the popular Toyota Corolla to the efficient family hauler Toyota Highlander, there is a Toyota model out there to suit everyone's needs. And with so many different models to choose from, you are sure to find the perfect used Toyota for your budget and lifestyle.
Start Exploring Your Options
Today, a used vehicle is a great alternative to a new car. Used cars have come a long way in recent years and offer many features and benefits as their newer counterparts. If you are in the market for a used car, then be sure to check out the Toyota brand. A used Toyota is a great choice for anyone looking for a high-quality used car with its reputation for reliability and affordability.
In-House Financing
At Patriot Ardmore, we know you value affordability and honesty when it comes to such a big purchase as a vehicle. That's why we have an expert finance team in our office. They're here to help you find a payment plan that works for you. If you have never purchased a car before, you don't have to fear.
Our financers are friendly, helpful, and will teach you everything you need to know during every step of the purchasing process. They will explain to you why the car is priced the way it is. They can help you discover which cars are in your price range.
Incredible Staff
We're known for our friendly and helpful staff at Patriot Ardmore. Our customer service team is incredible. When you walk into the building, one of our sales representatives will greet you with a smile and escort you to a comfortable desk for a friendly chat. If you would rather peruse the cars while you talk, your sales rep will be happy to show you around.
Every staff member is an expert at what they do. Our service team is made up of the best trained and certified individuals to repair your vehicles. Everyone is here to assist you and give you the best experience possible.
The Partriot Pledge
When you purchase a new or pre-owned car from Patriot Ardmore, you're covered by the Patriot Pledge warranty. We pledge to provide you with a lifetime warranty on any of our vehicles for a limited powertrain warranty. That means we have your back no matter how long ago you purchased your car from us. We will repair your vehicle's powertrain!
Not only that, but we offer ten years of 24/7 roadside assistance. If you need your vehicle towed or your battery dies, give us a call and we'll come to help you out. If your tire pops or you need some fuel or oil, we'll deliver it to you. Even if you're locked out of your car, you can count on us to help you get back on your way.
Discover Our Used Vehicles Today!
Investing in a pre-owned vehicle can help you save money and get some luxurious features you've always dreamed of. We hope you gained more insight with the help of our tips for buying a pre-owned car! Feel free to stop by Patriot Ardmore today to browse our large selection of reliable, used and certified pre-owned vehicles today!